Covid response to support hospitality hotspots wins highways award
Liverpool City Council has won a prestigious highways award for its support of two hospitality hotspots through the Covid-19 lockdown.
Lark Lane, situated in the Aigburth area of south Liverpool, and Castle Street in the city centre are home to numerous bars, cafes and restaurants – almost all of which operate indoors – and because of the pandemic were all facing the risk of collapse due to the national lockdown restrictions.
However, swift action by the council's Highways and Transportation team to implement a one-way system, establish emergency traffic orders, change car parking signage, and issue dozens of pavement licences proved a life-line for the vibrant destinations – and ensured businesses to operate outdoors.
The speedy redesign of Lark Lane and Castle Street, which was part of the city's highly successful Without Walls programme, allowed businesses to take full advantage of lockdown easing with almost £10m of income generated by the interventions.
Such has been the success the council is now implementing permanent measures to support the new pavement café culture on both streets which have flourished there since May 2020.
In recognition of the speed of the response to the lockdown problems the hospitality sector, the Lark Lane/Castle Street redesigns last night won the Covid Response award from the Chartered Institution of Highways and Transportation (North West).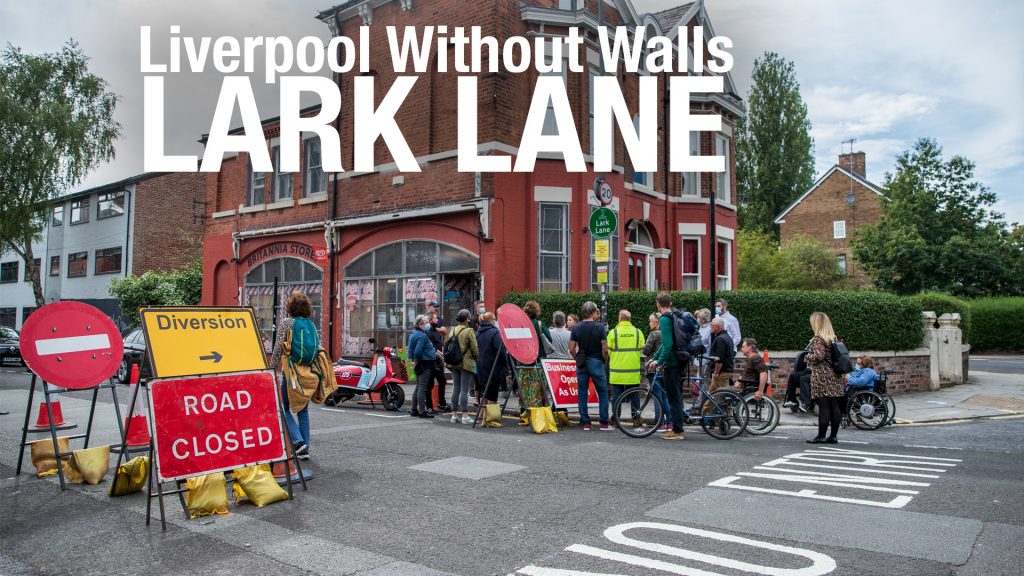 Councillor Dan Barrington, Cabinet Member for Highways and Environment, said:  "It's fantastic news that the Lark Lane and Castle Street Without Wall projects have been recognised by the highways industry – and rightly so.
"Our response to helping the hospitality industry to reopen following the first lock-down and the continued support we have provided to enable businesses to take advantage of operating outdoors during the recovery period has been a great example of what council's can do to support a community.
"The logistical challenge was considerable and the timescales were extremely short, but the success that has been achieved was down to the hard work, dedication and commitment from our Highways and Transportation team.
"I want to thank the Traffic Management and Road Safety teams who arranged for the rapid implementation of temporary traffic management measures and the making of Experimental Traffic Regulation Orders.
"The Highways Development Control Team also assessed a considerable number of new applications for outdoor seating areas and issued hundreds of new Pavement Licences to businesses right across the city too.
"Such has been the success of the scheme, that not only have the businesses survived and flourished but Lark Lane and Castle Street are undergoing a permanent transformation which will benefit businesses and customers for many years to come."