Doncaster
Business Doncaster exceed targets despite challenging investment climate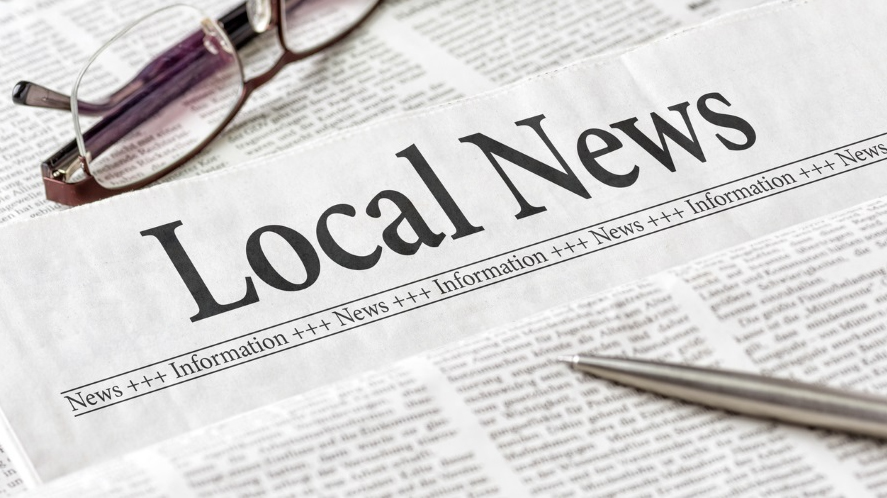 The last two years have been a challenging time for businesses and individuals. Many are facing a world that has been radically changed by the COVID-19 pandemic, and are focusing on recovery as well as dealing with significant instability and change.
Business Doncaster, the Council's Economic Development Team, plays a vital role in raising the town's investment and business profile and targeting specific audiences and markets in order to secure as much investment as possible across the borough.
Attracting investment to Doncaster and encouraging a thriving and dynamic local economy is crucial in order to boost the borough's productivity, create new jobs and encourage innovation.
During the pandemic our efforts were geared towards supporting local businesses and providing the necessary information and help available to them; particularly with government grant funding.
Despite a difficult year, Business Doncaster ended the 2021/2022 financial year with a whole raft of successes, here are just a few of our headline achievements:
• Record number of development and investment projects
• More than £120 million of new investment
• Over £8 million of additional local spend through supply chain interventions
• In excess of 2,000 jobs created and safeguarded
• Provided advice to thousands of businesses whilst carefully following eligibility guidelines for each scheme to ensure they received the financial support and guidance they so urgently needed
• Administered and issued over £3m in government business grants
Glyn Jones, Deputy Mayor, Portfolio Holder for Housing and Business said: "The Business Doncaster team continue – as these achievements show – to do a fantastic job in attracting the type of investment that is a key part of our future economic growth. By adopting appropriate measures, they can ensure that the borough remains a leading destination for inward investment, with all the benefits this brings to Doncaster."
Doncaster's ambition doesn't stop there…after launching its fourth bid to gain city status, Doncaster hopes to soon become the second city in South Yorkshire. Doncaster thinks, looks and behaves like a city, and has so much more than a lot of cities already including an international airport, a wildlife park, a racecourse, and historic and modern architecture including only one of three Mansion Houses in the country. Doncaster is already on the map for so many brilliant things; obtaining the royal stamp of approval will be the icing on the cake.
Even though Doncaster is not yet a city, February 2022 saw Doncaster awarded first place as small European City of the Future 2022/23 in the Small European Cities of the Future 2022/23 – FDI Strategy category.
What better way to recognise the hard work and effort of Business Doncaster and Doncaster Council, confirming just how and why Doncaster is a tremendous place for businesses to invest and grow? What a fantastic double it would be if Doncaster could gain City Status as part of the Queen's Platinum Jubilee celebrations!
Staying with competitions – Doncaster is also bidding to become the home of Great British Railways (GBR) HQ and if successful, this will bring hundreds of highly-skilled jobs to the region, boost our nationally-significant rail sector and unlock private sector investment.
With awards lining up – Doncaster was also named third most affordable location for first-time house buyers in Yorkshire and third best place in Britain to start a business.
February 2022 saw the successful return of the ever popular and much welcomed Business Showcase event at Doncaster Racecourse with visitor and exhibitor attendance exceeding all expectations.
At the start of 2021, Business Doncaster and Visit Doncaster launched a brand new dual website in order to fully integrate digital tools www.businessdoncaster.co.uk and www.visitdoncaster.com that will attract more investment to the town and an increase in visitors.
Over the last 12 months we have also seen many key developments come to fruition, particularly in the Town Centre as part of the Council's ambitious regeneration plans. This includes the opening in May 2021 of the exciting six screen Savoy cinema in Doncaster's Civic and Cultural Quarter, next to Cast and the Danum Gallery, Library and Museum located alongside. The entrance to Doncaster train station and forecourt has also been transformed into an open, vibrant, welcoming and easily accessible high-quality gateway for Doncaster, creating a great first impression for visitors arriving in Doncaster by train.
This is not unfamiliar territory for Doncaster though. The regeneration story of Doncaster and its developments continues and major schemes such as Unity Yorkshire, iPort and Gateway East will help to promote the region globally and accelerate further inward investment.
Supporting indigenous businesses to survive is vital to mitigating the impact of Covid-19 on our local economy and there is no doubt that the service and commitment from the Business Doncaster team plays a huge part in maintaining confidence in the borough as a great place to do business.
Chris Dungworth, Head of Service for Business Doncaster said: "There are many positive stories from businesses across the borough who are seeing increased demand and innovating to diversify their products and services, with many now pushing forward with their expansion plans despite the effects of the pandemic. I am pleased to say that we head into 2022/23 with a strong pipeline of enquiries, specifically from companies within sectors that weren't necessarily at the forefront of our economy a couple of years ago.
"The year 2022 saw the launch of a new Doncaster Corporate Plan that will meet the needs of a very different future, both for medium and long-term recovery and we are under no illusion about the complexities businesses, and our economy as a whole, are facing. A tough time for many, but as a team we will be working hard to support in every way we can." he added.
As a region we are well placed to meet the challenges of a post-Covid-19 business environment and look forward to sharing some promising and positive news in the months to come. We are also looking forward to returning to face-to-face events and interactions such as Completely Retail Marketplace in London and CHS22 in Leeds next month.
For further information visit www.businessdoncaster.co.uk