Make your vote count in the Leeds local elections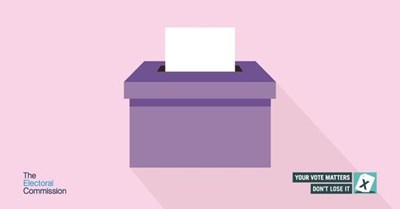 Everyone in Leeds is encouraged to make the most of their right to vote by taking part in the local elections in the city tomorrow (Thursday).
Polling stations across Leeds will be open from 7am to 10pm for everyone registered who has not already voted by post to support their candidates for Leeds City Council as well as Otley and Horsforth Town Councils. Anyone unsure of where their polling station is can find out via https://wheredoivote.co.uk
Polling stations will also be able to accept completed postal ballots up to 10pm. Anyone who has not yet received their postal ballot pack should inform the elections team on 0113 222 4411 or email electors@leeds.gov.uk to arrange a replacement, which can be issued up to 5pm on polling day.
Polling stations will be following current national coronavirus guidance, and voters will be able to bring their own pen or pencil or use those provided.
The election count itself will take place at the first direct arena on Friday with results being posted on the council's website and twitter account at @LeedsCC_News.
The list of candidates standing for election to Leeds City Council can be seen at https://www.leeds.gov.uk/your-council/elections/leeds-city-council-elections, while the candidates for Horsforth and Otley Town Councils can be seen at https://www.leeds.gov.uk/your-council/elections/parish-and-town-council-vacancies.
ENDS
For media enquiries please contact:
Leeds City Council communications and marketing,
Email: communicationsteam@leeds.gov.uk
Tel: 0113 378 6007