An exhibition exploring the physicality and manipulation of lace, created by University of Bedfordshire students, has gone on display at Luton's Hat Factory.
Running until 13th May in the town's Cultural Quarter, Lost in Lace is a collaborative project involving second-year Art and Design students who have been inspired by the historical 'Lace in Fashion' collection held at Wardown House, Museum & Gallery, located in Luton's Wardown Park.
The aim of this project was for students to explore the traditional technique of using lace and how it can be incorporated into contemporary forms. While developing the free exhibition, the students involved have explored the physicality and manipulation of lace, using the material in their art and design projects.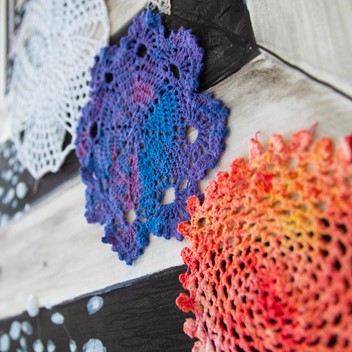 Second year student, Rachael Wells, said:  "Off the back of this project, we now have a new appreciation of just how much work and care goes into lace-making and preserving its history. It's been a privilege to connect with the groups whose knowledge and passion has keep the craft alive, both in its traditional form and contemporary uses."
The Lost in Lace exhibition runs as part of ongoing working partnership between The Culture Trust and the University, with students inspired by the work of the Trust's 'Museum Makers' and curators, who also recently presented a Lace Trees exhibition at Stockwood Discovery Centre – documented by University of Bedfordshire Photography students.
Nigel Grimmer, Senior Lecturer in Visual Arts Practice, commented: "It's important our students learn to work professionally with creative, local organisations to prepare them for future employment – members of our alumni have even gone on to secure permanent employment with The Culture Trust. It's a great experience for the students to finally be able to interact with a live audience again!"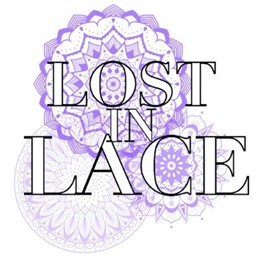 Caroline Simon, Head of Cultural Learning and Skills at The Culture Trust added: "The partnership and this co-production project with the University is one of the highlights of the year for me. It's inspiring to share our museum collections and venues with the students at the start of the year and then step back and to watch the creative process they take over time unfold." 
The exhibition is available for the public to view at the Hat Factory from 11am – 4pm (weekdays) until 13th May and is free to experience. Discover more information about 'Lost in Lace' here.