Hull local elections 2022 – live updates
Follow Hull's local elections as they happen…
02:28: Marfleet Ward: Labour hold (Patrick Wilkinson)
————————-
02:25: Southcoates Ward: Labour hold (Anna Marie Thompson)
————————-
02:23: Drypool Ward: Lib Dem hold (Linda Chambers)
————————-
02:19: Sutton Ward: Lib Dem gain (Terence Keal)
————————-
02:16: Holderness Ward: Lib Dem hold (Jackie Dad)
————————-
02:11: Beverley & Newland Ward: Lib Dem hold (David McCobb)
————————-
02:09: Orchard Park Ward: Labour hold (Deborah Matthews)
————————-
02:04: North Carr Ward: Labour hold (Anita Harrison)
————————-
02:00: Bricknell Ward: Labour gain (Sarah Harper)
————————-
01:55: Avenue Ward: Labour hold (Marjorie Brabazon)
————————-
01:50: Pickering Ward: Lib Dem hold (Tracey Henry)
————————-
01:45: University Ward: Lib Dem gain (Holly Burton)
————————-
01:31: The sixth result has just been declared.
West Carr Ward: Lib Dem hold (Robert Pritchard)
————————-
01:11: For detailed ward-by-ward results, see the interactive Hull local elections map
————————-
01:03: St Andrew's & Docklands Ward: Labour hold (Leanne Fudge)
————————-
00:59: Derringham Ward: Lib Dem hold (Cheryl Payne)
————————-
00:51: Boothferry Ward: Lib Dem hold (Maria Coward)
————————-
00:40: The official turnout figure for Hull's local elections has been confirmed as 23.5%
————————-
00:39: The second result has been announced.
Newington & Gipsyville: Labour hold (Lynda Petrini).
————————-
——————————
00:12: The first result has been announced by returning officer Matt Jukes.
Central Ward: Labour hold (Aneesa Akbar)
——————————
23:31: Declarations will take place in the Guildhall's Council Chamber, with the first results expected after midnight.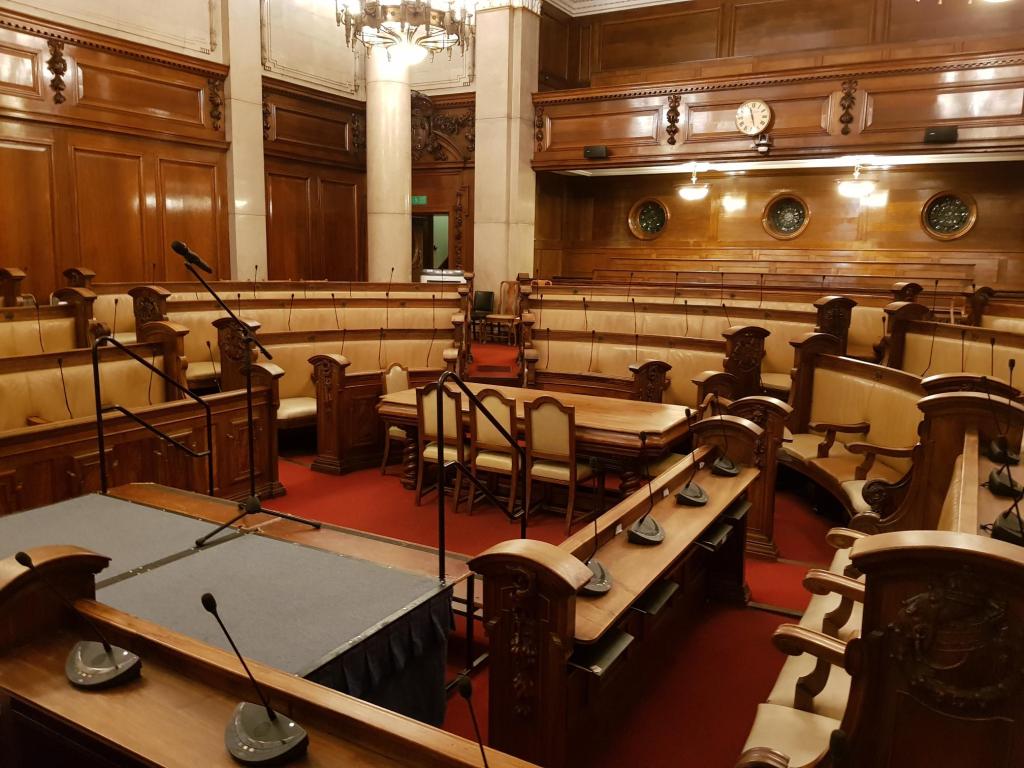 ——————————–
22:36: The first box is tipped…
——————————-
22:10: The ballot boxes have begun to arrive
———————————
22:00 The polls have now closed and counting will get under way at the Guildhall.
Hull is divided into 21 wards, represented by 57 ward councillors.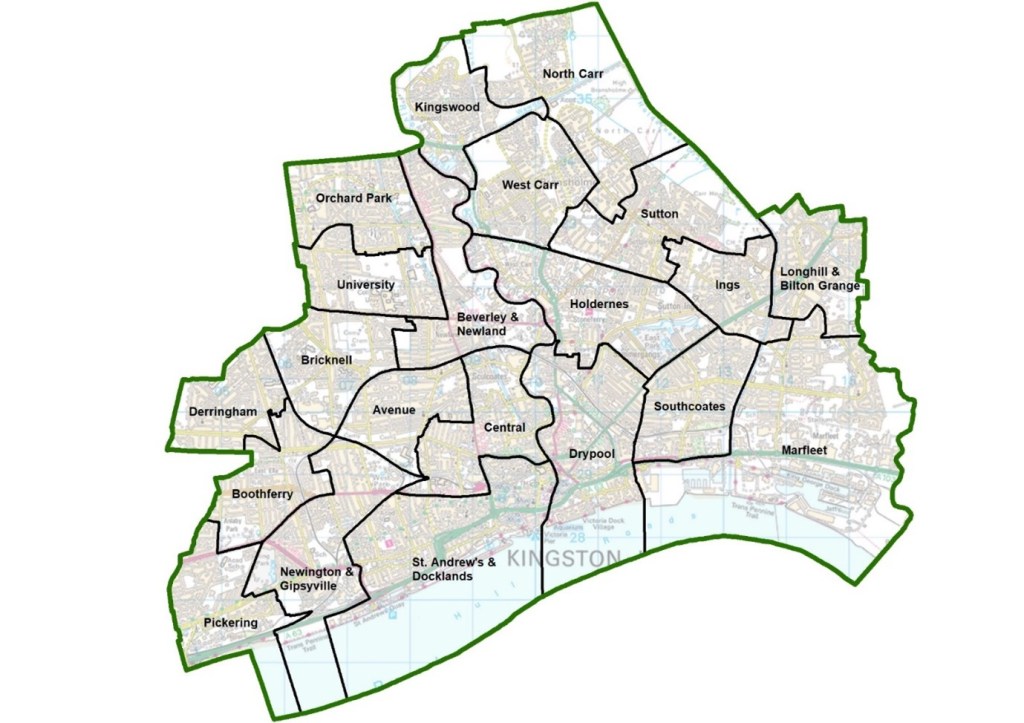 The current political make-up of the council is:
Labour Group: 29
Liberal Democrat Group: 26
Conservative Group: 1
Non-aligned: 1
There are 19 wards with elections this year, comprising 11 Labour seats, 7 Liberal Democrat seats and 1 Conservative seat.
There are no scheduled elections in Ings and Kingswood wards.
Results for each ward will be declared throughout the night. To get the latest updates: