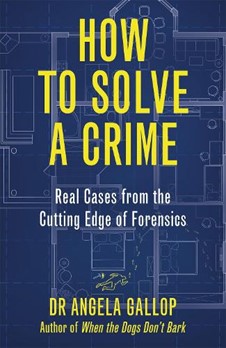 A University of Bedfordshire lecturer has provided her expertise to a new non-fiction book, delving into the world of forensic science.
Dr Samantha Pickles, a Senior Lecturer in Forensic Science, used her decades-long experience in the field to advise on chapters in the new book, 'How to Solve a Crime: Stories from the Cutting Edge of Forensics' by renowned forensic scientist Professor Angela Gallop CBE.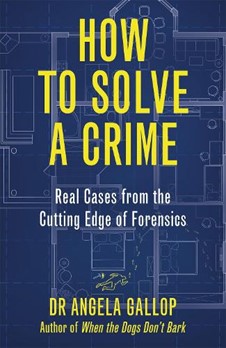 Dr Pickles' connection with Professor Gallop goes all the way back to 2002, when she was just starting her career in forensics and Professor Gallop was her first manager.
Following Professor Gallop's successful 2019 book, 'When the Dogs Don't Bark', she soon started work on her next title and decided that she wanted to make reference to the topics of entomology and animal abuse.
With her extensive background in Forensic Entomology – using insects primarily to estimate the time since death – Professor Gallop was keen to get Dr Pickles' insight into this specialism.
Alongside this, one of Dr Pickles' area of expertise is studying the links between animal and human cruelty – another area which is explored in this book.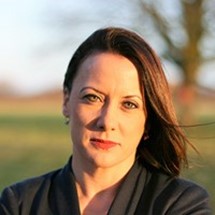 Speaking about Professor Gallop's decision to cover this subject matter, Dr Pickles said: "We need someone of Angela's standing and her authority to help raise awareness of this issue, and whenever anyone requests more information on 'the links', I am always willing to assist. In addition, I have immense respect for Angela across many different levels, so I was absolutely delighted and honoured to be involved with her book."
Reflecting on the University of Bedfordshire academic's involvement in her new book, Professor Gallop added: "When I wrote 'How to Solve a Crime', I always knew that I would have to include a chapter on forensic entomology. Over the years I've become increasingly fascinated by all the ways in which insects can help to establish the cause, manner and time of suspicious death, and one of the people who taught me about this was Dr Samantha Pickles.
"It's therefore no surprise that, with her extensive knowledge and expertise, and infectious enthusiasm, Samantha was one of the first people to whom I turned to for help with the book, or that the first chapter is the one devoted to insects."
This is not the first time that Dr Pickles has assisted with crime writing, as she provided her forensic knowledge to the writer and University of Bedfordshire Honorary, Adam Croft, for two of his fiction books in 2020 and 2021.