The Community Transport service providing vital support to North Norfolk residents

Date published: 31st May 2022
North Norfolk Community Transport is a charity operating in North Norfolk which provides safe, accessible and affordable minibus transport to residents who are without, or unable to use, public transport.
Their service is targeted at those who through ill health, disability or simply lack of service cannot get to larger local towns to shop, attend medical appointments or socialise.
They offer four different services; their Access Car provides bookable wheelchair accessible transport to take people to medical appointments or social events; Dial-a-Ride picks up people up from their homes and takes them to North Norfolk towns where they have up to 2.5 hours before they can be dropped back at their door again.
They offer group hire to community groups, charities, schools and colleges, and they also run lottery funded excursions so people can visit places of interest – and they choose these for themselves.
They have two bases;  in North Walsham and Holt, and run 11 vehicles – including one electric car. A combination of staff and volunteer drivers complete around 45 journeys a week.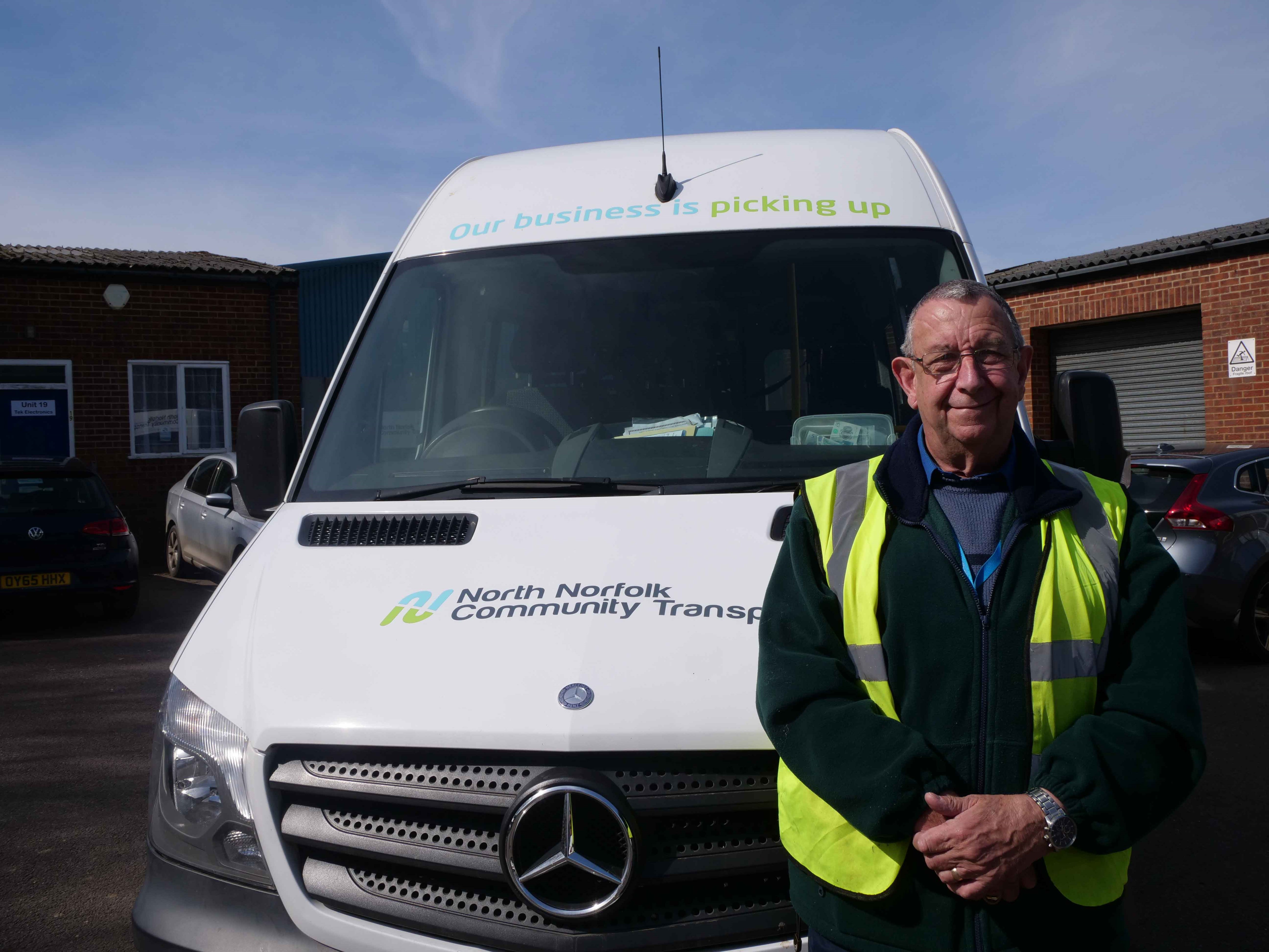 Community Driver Nigel Smith
Their services help keep transport affordable.  For example a return taxi from some areas of North Norfolk to the Norfolk and Norwich University Hospital can cost up to £100, through their Access Car service it can cost as little as £25, with the added benefit of a two hour waiting time included in the price.
Jane Bishop, Executive Lead for North Norfolk Community Transport said:
"Without this funding from North Norfolk District Council, we would not be able to support our passengers to get to the places they need to go. Being able to access shops and services in a rural area like ours means many people can remain independent, living in the own homes. Often, this is the only way for older people to leave their homes and enjoy a social life, to so the journey is just as important as the destination."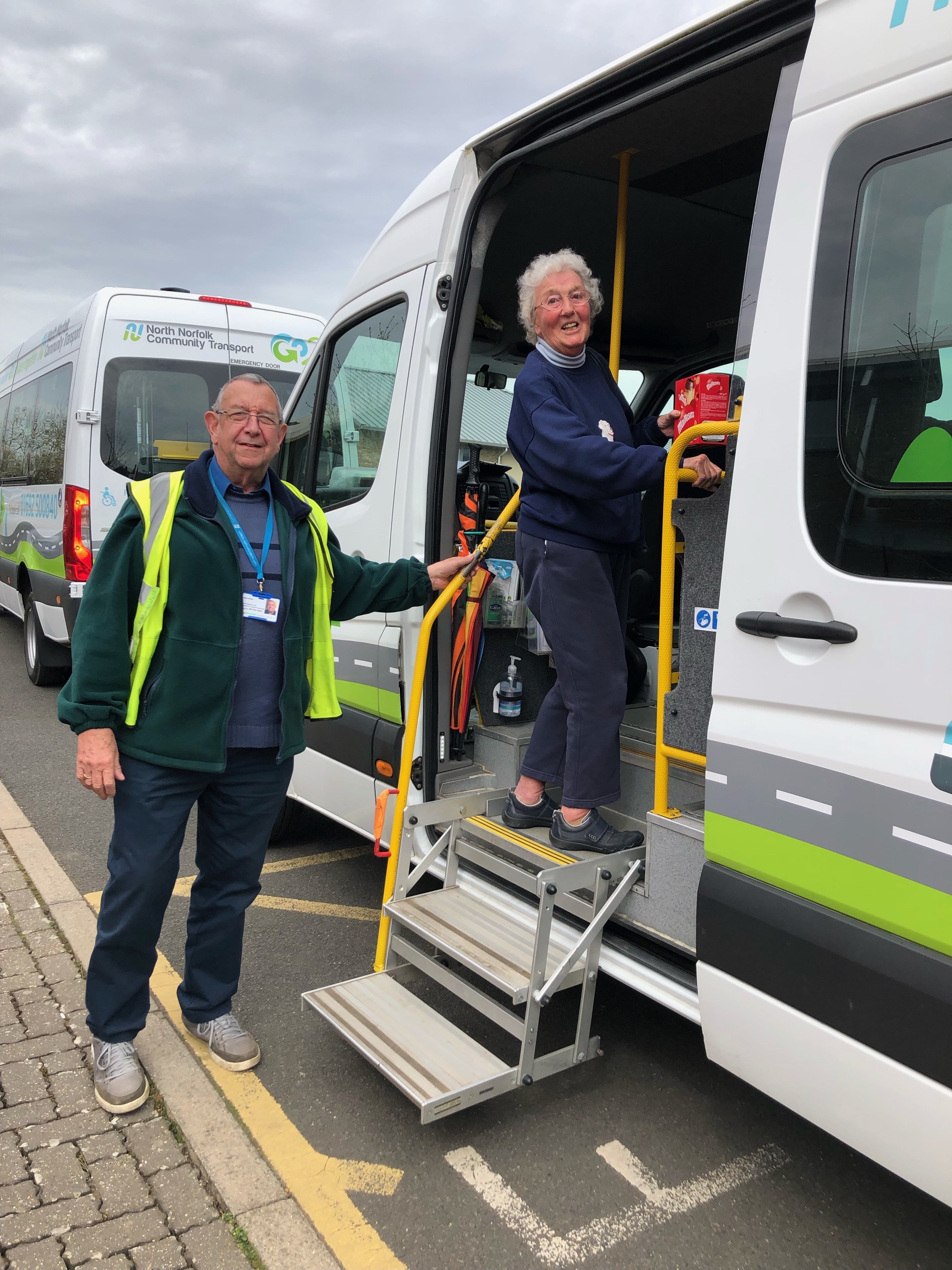 Community Driver Nigel Smith and passenger – photo NNCT
North Norfolk District Council has regularly awarded grant funding to the charity through the Community Transport Fund. In 2022 they supported North Norfolk Community Transport by contributing £12,000 to the 'Dial-a-Ride' scheme, and £28,000 for the Wheelchair Accessible Vehicle.
Cllr. Virginia Gay, portfolio holder for Leisure, Wellbeing and Culture said:
"North Norfolk Community Transport gives an outstanding service to so many of our residents.  It can organize trips to medical appointments, to shops and to social and community occasions.  These are all things which are sometimes difficult in a rural area such as ours but North Norfolk Community Transport's volunteers and staff make all of this possible."
The charity is also funded through grants from Norfolk County Council and the Lottery Fund.
Find out more at www.nnct.org.uk