Dorset
Dorset Day – Dorset Council news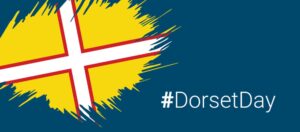 Today is Dorset Day – an opportunity for us to shine a light on the people, places and natural environment that make our county so special.
Dorset boasts some jaw-dropping scenery and rich heritage, but it also houses some of the most supportive communities, many of which have shown supreme levels of support and commitment for their friends and neighbours during the pandemic.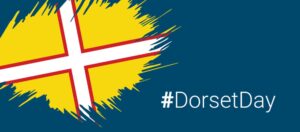 1st June is Dorset Day and the council will be raising the familiar yellow and red Flag of Dorset and the County Civic Flag which shows the Coat of Arms.  It is also the Feast Day of St Wite (pronounced Wheat-a), a local saint after whom the Dorset Flag was originally named. The saint's origins are unknown and there are no written records. She is understood to have been a local woman from the west of the county who worked tirelessly for the local community. A firm local tradition holds that she lived as a hermit on the cliffs near a sacred well and offered a light to ships at sea. It is believed that she was killed defending the local people against a Viking raid.
King Alfred is believed to have built a church in her honour at Whitchurch Canonicorum (now called the Church of Candida and Holy Cross) in the Marshwood Vale, which houses her remains. This became a major place of pilgrimage, along with St Wite's Well near Morcombelake.
Cllr Val Pothecary, Chairman of Dorset Council said:
"Today, Dorset Council will honour the tradition of St Wite and celebrate the continuing tireless work and commitment given by so many to our community."
Get involved and celebrate Dorset Day with us
We will be using Dorset Day as an opportunity to highlight just a selection of the reasons that we love our county and the brilliant communities that reside within it, and we would love for you to get involved. Share you posts and photos that show what it is about Dorset that you love and use the hashtag #DorsetDay to join the conversation on social media.