Falklands War 40th Anniversary – Dorset Council news
Dorset Council is 'flying The White Ensign' flag at County Hall in Dorchester to mark the 40th anniversary since the end of the Falklands War to remember all those who were involved and affected by the conflict.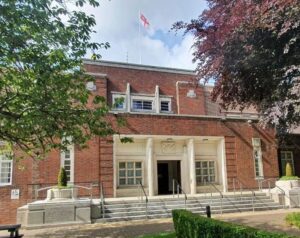 The conflict began on 2 April 1982 and saw countless acts of great courage, determination and resolve, along with heart breaking scenes of tragedy and loss.
Lasting 74 days, the Falklands War was the first military action since the Second World War that utilised all elements of the Armed Forces, with over 900 losing their lives, 255 of whom were British personnel.
The War was concluded with an Argentinian surrender on 14 June 1982.  Today, the UK and Argentina have brokered a diplomatic peace but neither side has changed its stance on the status of the islands.
30,000 sailors, marines, soldiers, airmen and merchant mariners served during the war, large numbers of them now living in Dorset.
Cllr David Walsh, Armed Forces Champion for Dorset Council, said:
"We want to record our gratitude and appreciation to all those that served during the Falklands conflict in 1982.
"We know there are many veterans of the Falklands War who still struggle with physical and mental scars, and some have faced huge challenges or hardships since the war ended.
"Through the Armed Forces Covenant and links to health and wellbeing services, welfare, housing and employment, support is available for both current and past members of the Armed Forces and their families."