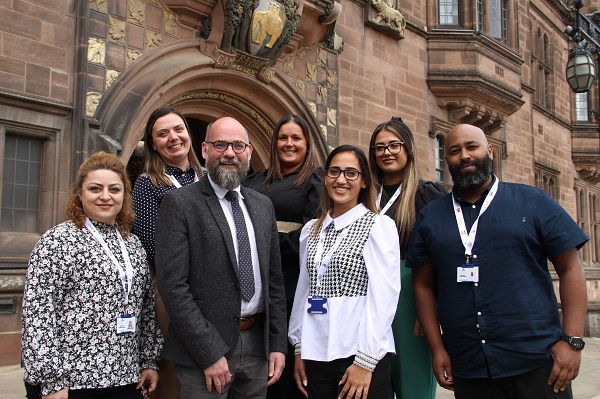 Coventry City Council has welcomed seven new staff to work in its homelessness prevention service.
The officers are joining a team that is part of the wider Housing and Homelessness Service. Their main role will be to work with people who are at risk of becoming homeless or are already homeless.
They will work to solve a wide range of issues including those between tenants and landlords to help support people in staying in their existing property.
If this isn't possible, they will work with local housing providers and private landlords to help prevent people going into either temporary accommodation or finding themselves without a roof over their head.
Mandeep Chouhan, Customer Services Manager, said: "The common reasons residents approach our services is eviction from private rented accommodation, can no longer stay with family and domestic abuse.




"We will investigate every possible option to help people remain in their property or if this cannot be achieved we will support them into new accommodation.




"It may be financial or there many be other issues but the most satisfying part of the job is where we make a positive difference to people's lives."
Last year the service prevented 1149 people from becoming homeless compared to 552 in 2019/20. Cllr David Welsh, Cabinet Member for Housing and Communities believes it is key part of the local authority's strategy to address homelessness and welcome the appointment of the new officers.
Cllr Welsh said: "This is a fundamental part of the Council's policy which is about preventing homelessness in the first instance.




"We are achieving better results and helping more people to remain in their existing home. At the same time we know that numbers approaching us for support is increasing.




"That's why It's great to see new officers joining the team supporting those most in need."