Cardiff
Congratulations Class of 2021 and 2022, at last! « #RWCMD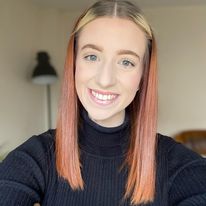 It's been a long time coming (thanks, Covid) but finally last Monday 30th May, we came together to celebrate the graduations of the classes of 2020 and 2021.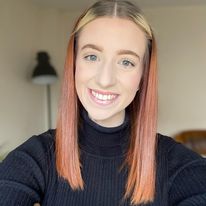 We've handed this blog over to our External Affairs Assistant, Daisy Cooksley to write about her experience of the day – as she finally got to celebrate completing the MA Arts Management course, graduating with her class of 2021:
Graduation is quite funny when you think about it. You put on a robe and strange looking hat, walk across a stage, nod your head and then suddenly… you're a graduate!
As funny as it may be, it's a special and important part of your journey as a student at RWCMD.
As our Principal Helena Gaunt said at the ceremony:
'Finally, we're set to recognise and celebrate each and every one of you, and your extraordinary achievements in an extraordinary time. It's a pleasure finally to welcome you back to this community for graduation, and into this community for life. I hope it will have lasting value for everything you do in the future. Llongyfarchiadau, mawr.'
I've been to a few RWCMD graduation ceremonies before as I graduated from my undergraduate studies in music here in 2018.
They've always been entertaining; after all, we are the Royal Welsh College of Music & Drama. But once the pandemic hit, I worried whether we'd even have a ceremony at all, and if we did, would it be the same?
My worries were immediately gone after picking up my robes and seeing my classmates all together again for what was the first time in over two years.
The day went by in a flash and the ceremony itself was as special as ever, with lots of personal touches, videos, performances, and a packed St David's Hall full of family, friends and RWCMD staff.
I've had a lovely week, looking through our graduation posts across social media, reliving the fabulous day over and over through everyone's own personal experiences.
Here's some of my favourites:
We should probably start with one of my favourite TikTok's from the day. Here's a few graduates with the snazzy new #RWCMD sign. Can you spot yourself?
Make sure you follow us on TikTok where we're posting more regularly with fun and exciting content.
The classic cap throw, perfectly executed.
Jumping pictures are always welcomed and Musical Theatre MA grad Gregory George didn't let us down…
RWCMD acting graduate and 2021 Fellow Mark Lewis Jones celebrated the day with the students and his family. We're looking forward to welcoming Mark back to work with students at the College in between his busy filming schedules.
I am truly honoured to be a fellow of this fantastic college and look forward to meeting the new students next term. My best wishes to all the graduates 2020-2022 years. Diolch yn fawr @RWCMD 🎓👏👏👏 https://t.co/HSLDBo6FKq

— Mark Lewis Jones (@marklewisjones) June 1, 2022
While everyone was getting their selfies, Brass Band conducting grad Neil Brownless was rehearsing the Brass Band for their performance…
It's great to be back in front of this fantastic band for my @RWCMD graduation ceremony this morning https://t.co/CfiOS88IH7

— Neil Brownless (@tromboneneil) May 30, 2022
Group hugs all around – even for those who couldn't be there…
As the graduations were two years late some grads weren't able to come. However, that didn't stop jazz grad Dullan from walking across the stage in style and soaking in the applause on behalf of all his classmates.
RWCMD Design grad and costume designer extraordinaire Ray Holman had a wonderful morning celebrating his new fellowship.
I think the Doctor Who designer was thankful that we defeated the Dalek's before the ceremony started…
1/2
Llongyfarchiadau to #RWCMD fellow & graduate @HolmanRay, award-winning costume designer of #DoctorWho #Fleabag #Broadchurch…

Diolch yn fawr Ray for being such a good friend to the College & champion of our students – the next generation of Costume Designers.#RWCMDDesign pic.twitter.com/CLF80Z64g0

— Royal Welsh College of Music & Drama (@RWCMD) June 1, 2022
There ain't no party like an BA Acting class of 2020 celebration party… am I right?
And finally,  I hear wedding bells for our music graduate Hannah Williams…
This isn't goodbye…
Now we've graduated officially, and we can finally close the book on our College journeys, it's always nice to know that we never truly say goodbye to our RWCMD Community.
Student's Union President 2020/2021 Nia Thomas summed it up perfectly:
'Working in the creative industry means you're always a part of the community. RWCMD is also a community, and the best things you'll take away from this experience is each other.

By sitting in those seats today you've shown that you have the drive and the determination to achieve anything you set your mind to. There isn't a right or wrong way to navigate the real world, your goals are going to happen because you're going to make them happen.

Graduation isn't defined by a piece of paper, a stage, or a hat. Graduation is defined by your courage to take the next step and move on to the next stage of your life. I know you all have a bright future ahead of you. Congrats RWCMD Graduates.'
So: stay in touch, RWCMD Grads! Don't forget to sign up to the alumni society so we can find out what you're up to. We love hearing about your successes no matter how big or small.
It's free to join and has many benefits, including careers advice and guidance. Find out more here.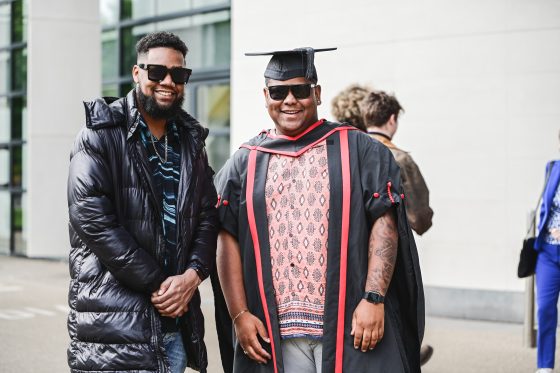 Make sure you follow us on social media too. Find us on Facebook, Instagram, Twitter, TikTok and linkedin.
I hope you all had a fantastic day celebrating with your families, friends and loved ones. I know I certainly did!
Thanks Daisy for writing about your graduation experience. And huge congratulations to you too!
Feature Image: Kirsten McTernan
Related Stories: