Blackpool
Drop-in events for potential foster carers


Posted on Monday 7th June 2021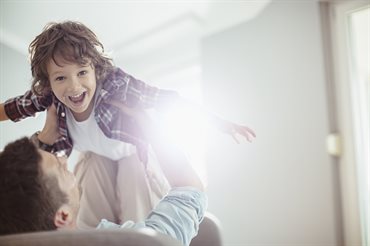 A series of free drop-in events for prospective foster carers will take place during the next six months.
The first event will take place on Thursday 10 June at Blackpool Sports Centre between 5.00 and 7.00pm. Drop-in sessions will then be held once a month until the end of the year at the same venue.
A number of summer events will also take place at Parks Art Deco Café in Stanley Park.
The informal events will provide potential foster carers with the opportunity to find out everything they need to know, including the opportunity to ask the fostering recruitment team any questions they may have.
Foster carers will also support the drop-in sessions giving people the chance to hear first-hand what it is like to foster with Blackpool Council.
There will also be information about the excellent support package available to Blackpool Council foster carers.
Upcoming drop-in events at Blackpool Sports Centre will be held between 5.00 and 7.00pm on the following dates:
10 June

8 July

12 August

9 September

14 October

11 November
Events will also take place during the summer months at Parks Art Deco Café in Stanley Park between 11.00am and 2.00pm, as follows:
24 June

22 July

26 August

23 September
The safety of people attending the face-to-face information sessions is a priority. Appropriate safety measures will be place at all times, dependent on the latest government guidelines.
Currently, there are around 65,000 children are living with fostering families in England. Every 20 minutes another child comes into care needing a foster family.
In Blackpool, there is a real need for more foster carers to come forward which is why Blackpool Council is asking individuals and families to come forward to find out more about fostering.
The council's fostering service is looking for a diverse range of fostering families who can provide a safe and loving environment for children and young people in its new campaign, Fostering in Blackpool Rocks.
Foster carers benefit from excellent training and a full package of support, including enhanced generous allowances, regular support groups, peer mentors for new carers, an out of hours support and advice line, and a dedicated supervising social worker.
The council particularly needs to recruit families who can care for a young parent and child as well as foster carers for certain groups of children including:
Brothers and sisters

Older children and young people

Children who need more specialist care
Cllr Jim Hobson, Blackpool Council Cabinet Member for Children's Services, said:
"Our information events and drop-in sessions are a chance for you to come along and have an informal chat with our friendly support team. 

"They'll answer any questions you have and give you all the information, advice and inspiration you need.

"We will also invite members of our existing foster care team to attend the events and share their thoughts and experiences so it's a great opportunity to find out if fostering might be for you.

"The sessions will be relaxed and informal with no pressure whatsoever to sign up. You don't have to attend the entire session – you can call in at a time that is convenient to yourself and all the events are free to attend.

"We are always interested in hearing from anyone who is thinking of considering fostering so please get in touch and find out more from our friendly team."
More information, or call 01253 420222.

Posted on Monday 7th June 2021