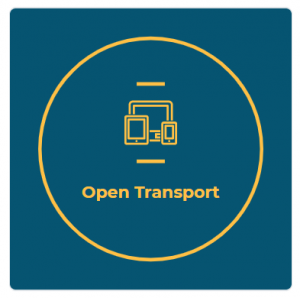 "Open Transport aims to do for the transport sector what Open Banking has done for the Financial Services sector."
Today, International Standards Day (14th October) sees the launch of a new standard in the transport and mobility sector. The publication of a draft Open Standard for Transport Account Interoperability by the Open Transport initiative, a team of transport and technology specialists who saw the need for transport accounts to work together.
Since early 2018 the Financial Services market across Europe has been adopting Open Banking. An approach that allows secure interoperability of personal accounts between banks, which puts the customer more in control of their finances. This new transport account standard has been created to achieve for Transport what Open Banking has achieved for Financial Services. It facilitates peer-to-peer transport account data sharing and interoperability, allowing the customer to view all their transportation, mobility and associated data in one place. No searching across various apps and websites to join-up journey, ticket and discount data. This collaborative account and data standardisation will produce the best experience for the travelling customer.
This initiative was started earlier in 2019 by Ideal Interface, a strategic and digital consultancy based in Glasgow Scotland. It has since been steadily gathering interest by mobility industry vendors, public transport authorities and operators around the UK and Europe, plus has had wider input from rail, ferry, subway, bus, parking, & taxi organisations, as well as academia. It is now ready for review and input by all transportation practitioners and observers.
"This is the right time to put the draft standard out to review. For us, this is the next step in getting the Open Transport accepted as a ratified standard. This is an enabler for true Mobility-As-A-Service (MaaS) schemes." Hayden Sutherland, Ideal Interface
If you are interested in reading more or taking part in the review, contact the Open Standard Initiative https://opentransport.co.uk/
Original Source PRFire.com