Building your dream home may not have been something you ever considered a possibility, but here you are, about to build your dream home. You've been through exactly what you want for your home, and you know what you need to get started with your build, but have you considered the things you definitely do not want or need for your new house? Have you thought beyond the spiral staircase in the hall to the planning permission you may need, and the building permits you must obtain? You've probably gone through all of the eventualities of things that will work for you during the construction period, but have you thought about what won't work?
Building a new house takes a lot of work, and you should already know that mistaking your budget and poor planning can lead to some massive mistakes. The new home you want to build is going to be a fantastic adventure, but getting there is going to take a little stress. Think about your current lifestyle and how you want your future to look; these things have to be considered when you are correctly planning your home. You must make a list of all things you want to include in your new house, from the guest room for the in-laws when they visit and the second lounge for friends on those Saturday nights for games and drinks. Research is the best thing that you can do for your build, your budget and your sanity, and you need to ensure that this includes meeting up with the right professionals that dominate the building industry.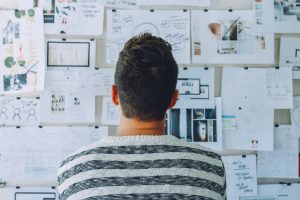 If you have made poor design choices because you skipped out on a 3D floor plan with www.gnet.ie, then you could find your home the total opposite of the comfortable forever place to live that you always envisioned. So, let's take a moment to look over seven planning mistakes you could be making right now, and how you can fix them.
You Know Best
One of the biggest mistakes that you could make is allowing someone else to tell you what you want for your new house. I'm sure all of your friends and family are thrilled for your new build, but you have to listen to your own instincts. Even the professionals out there can unintentionally steer you in the wrong direction; stick to your guns. As long as the ideas that you have for your new house are safe, go for it.
Where's The Kitchen?
This one is going to depend on personal taste, but you need to consider where you want your kitchen to be when it comes to bringing in groceries and entertaining guests. Lots of people prefer their kitchen to be at the front of the home so that any through traffic to the kitchen is central and easy to access. If a front-facing kitchen doesn't feature in your dream home, then consider a back entrance leading into the kitchen so that you can always get to it from the outside. Put this in your 3D floor plan as mentioned earlier so that you can see what it would look like.
Laundry Rooms – Want One?
Another personal decision about your home is whether you want a laundry room put in. Not only whether you want a separate laundry room, but where you want it to be located. You get the choice of where to put it in the home, with some building a house with a laundry room that leads off from the kitchen. Others choose to locate their laundry room in the basement away from the rest of the house. Placement of the laundry room should really be the closest to where all the laundry comes from: the bedrooms.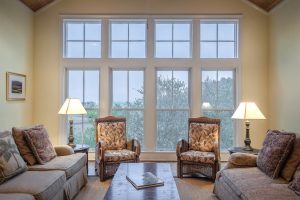 Low Light?
Lighting is often forgotten when it comes to planning for the new house. It's not just about the standard light fixture in the middle of the room, but the lighting around the home that you need to consider. Under counter lighting for the kitchen, the lighting going up the stairs, etc., need to be considered. Not only this, but you must plan for large windows where possible. Natural light should be your main source of light, and this includes skylights and bathroom windows as well.
Poor Planning: Space
Design and space planning is possibly the most important thing to plan for your house. It is more than just the room space, but what about your storage? Do you genuinely need walk-in wardrobes for all the bedrooms or could you put that space to good use as part of the ensuite? Too much storage space eats into the living space, and if you have zero use for a closet, there is no need to include it in your floor plan.
Poor Planning: Everything Else
Designing your house has to be a project that you take seriously, including your lifestyle and how long you plan to stay in the house. Have you planned for extra bedrooms? Or an extra closet for shoes? You need to think long-term rather than just what you need right at this moment.
Empty Rooms
Okay, so we don't mean bedrooms for this; we've just told you to plan ahead for extra babies. However, you need to dial back on the "must-haves" and think about whether you need a home gym that's going to gather dust or not. Rooms need to be used; otherwise, they stand empty for no reason at all. They're only taking up your valuable space! Think carefully before you start adding extras; otherwise, you're going to make a very costly mistake.
Planning your house is supposed to bring you joy and be a fun project. Take your time to get it right and design and redesign over and over again; you're going to be the one who benefits, not anyone else. Make sure that you can visualize your planning before it's built and you'll be able to ensure you get that dream house pinned down.